The George
Pub and Brewery in Tunbridge Wells
The George Pub in Tunbridge Wells
Our festive set menu is back! Indulge in a magical Christmas dinner in Tunbridge Wells this season at the George, available from now until mid-January.
Refreshing drinks, hearty pub food, and good music in a relaxed atmosphere. The George pub in Tunbridge Wells is the perfect venue for gathering with old friends and making new ones. So, come on in, grab a pint and claim your seat by the crackling log fire, sunny front patio, or in our secret pub garden.
Our brewery taproom is open to guests on Fridays and Saturdays. We're inviting you to come and take a look at our brewing space. Sample some of the best keg and cask – lovingly crafted on the premises, using fresh hops sourced from a local farm.
Opening hours
Monday: 4-11pm
Tuesday: 4-11pm
Wednesday: 4-11pm
Thursday: 12-11pm
Friday: 12pm- Midnight
Saturday: 12pm- Midnight
Sunday: 12-11pm
Brewery & Taproom
Family friendly*
Baby changing facilities
Dogs welcome
Free WiFi
Pub Garden
Courtyard
Real Fires
Outside heaters
* Please note: Under 18s are welcome, however, they must leave the premises after 9 PM.
Food Times
Thursday: 12-2.30pm, 5-9pm
Friday: 12-3pm, 5-9pm
Saturday: 12-3pm. 5-9pm
Sunday: 12-5pm
Taproom Times
Friday: 5-11pm
Saturday: 12-11pm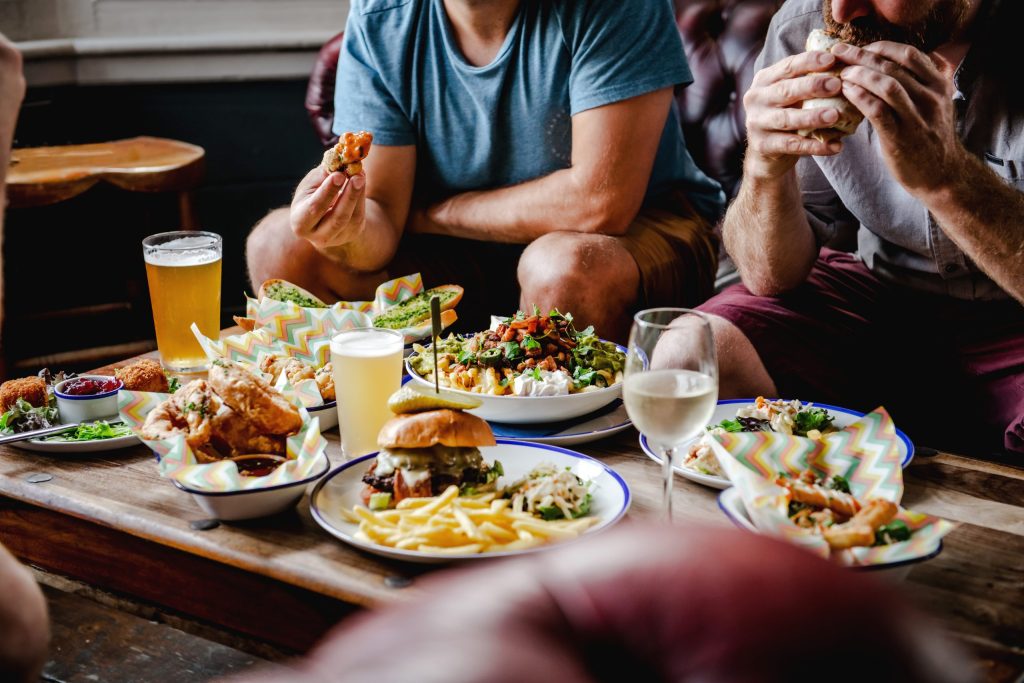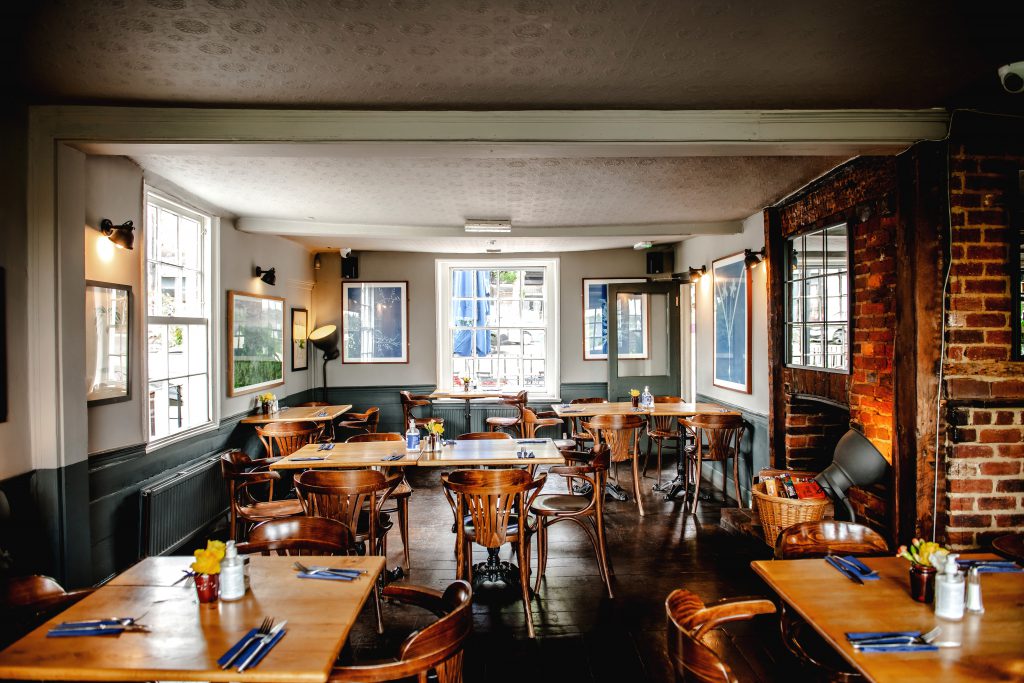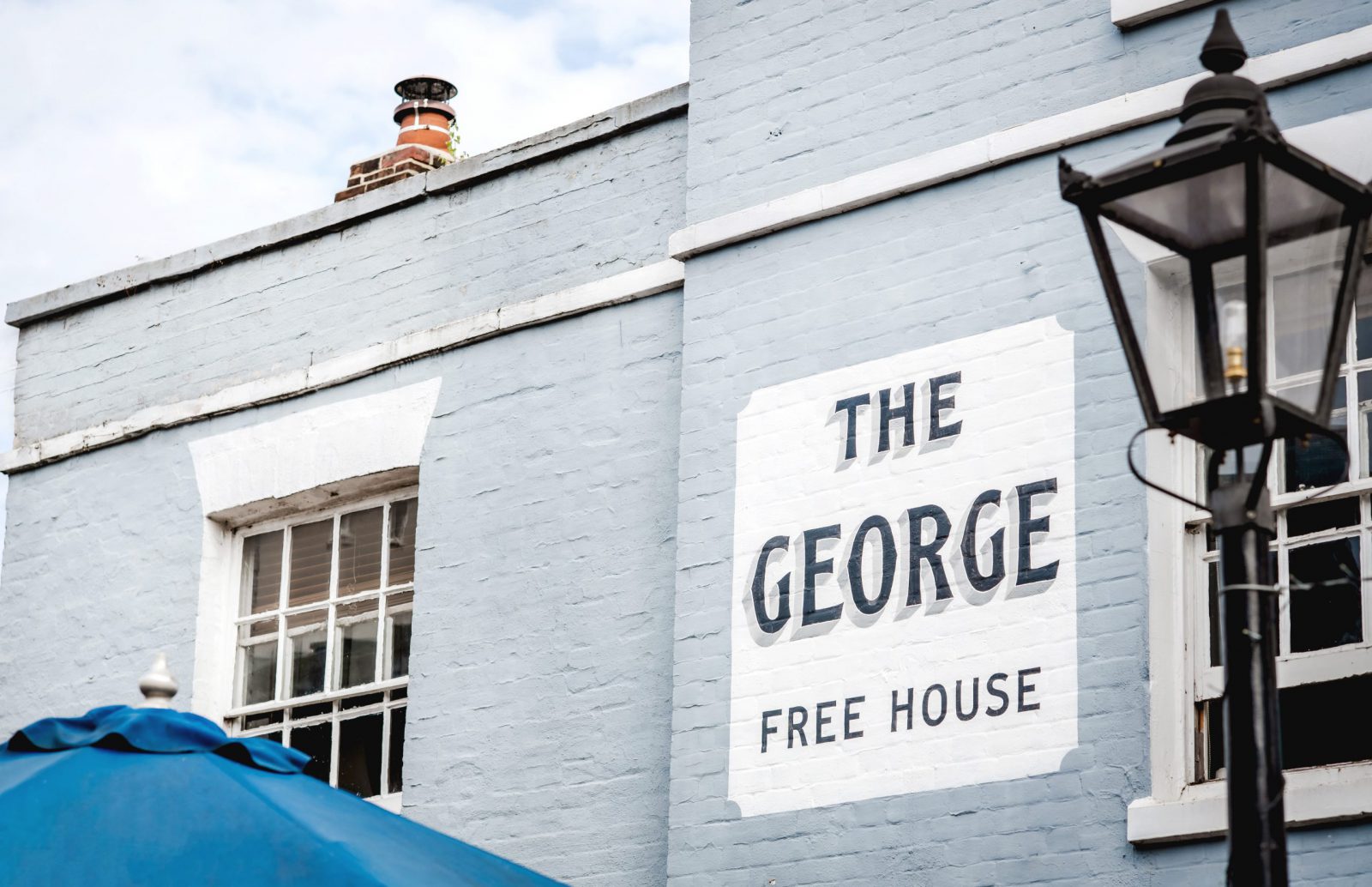 A Cosy Place to Eat in the Heart of Tunbridge Wells
We prepare our food using fresh, seasonal ingredients sourced from our local fishmongers, butchers, and greengrocers. Our menu features hearty dishes, burgers, and delicious bar snacks.
Our Sunday roasts are back! Check out our kitchen opening times, and don't forget to book a table in advance.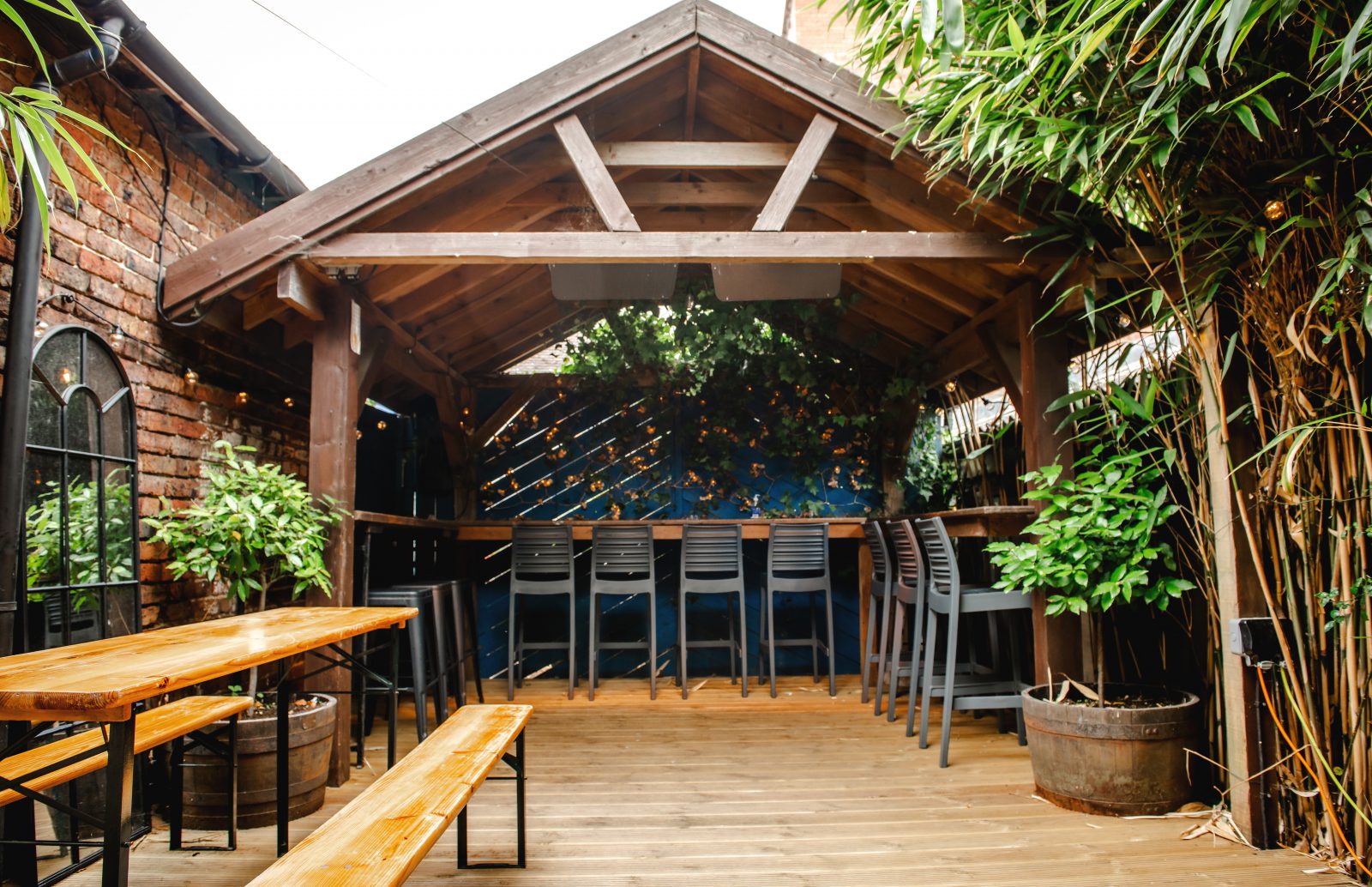 Group bookings
We'll happily accommodate your events and celebrations by providing you and your guests with a relaxing, comfortable space. As for catering, we offer buffet options as well as pre-orders from our menu.
Whether you're planning a birthday party, a family get-together, or something else, drop us an email, and we'll discuss what we can do for you.
Behind the bar
As the only brewpub in town, independent craft beer is at the heart of what we do. That's why we stock a variety of ale and lager sourced from local microbreweries alongside approachable, well-known brands such as Guinness and Budvar. Visit our brewery taproom to learn more.