Ales and lagers are the two main types of beers. While they share many similarities, the differences between lager and ale come from the brewing process, and their historical origins. Crucially, ales are fermented with top-fermenting yeast at warm temperatures, while lagers are fermented with bottom-fermenting yeast at cold temperatures.
If you've ever found yourself staring at a menu of weird and wonderful beer options, only to stick with your favourite pint, this blog post is for you.
With so many options available, from hoppy IPA beer to smooth stouts, we know the choice can quickly get overwhelming. In this post, we'll explore lagers, ales, and their differences in depth, so you can decide which one to sample next time you're at the bar, or at a beer festival!
What is Ale?
Ale is a much-loved type of beer with a rich history dating back millennia. Unlike lagers, introduced in the 1800s, ale is made using top-fermenting yeast at warm temperatures. This traditional brewing method gives ale its sweet, full-bodied, fruity flavours and aromas.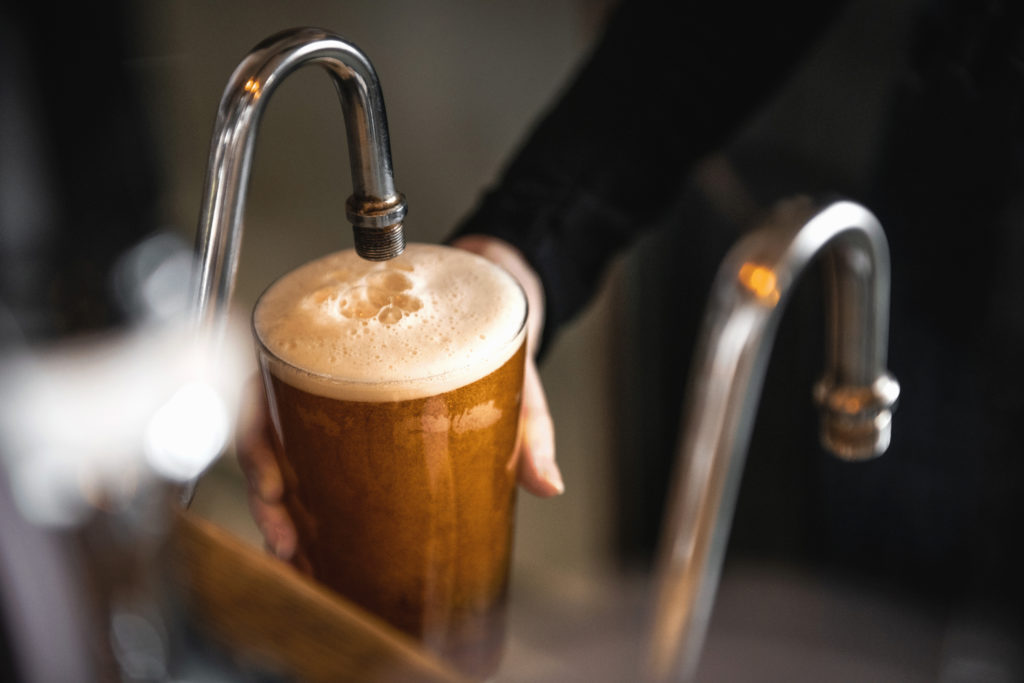 In Medieval England, ale – which had a lower alcohol concentration than it does today – made up an integral part of people's diet. Being safer to drink than water, easy to produce, and cheap, ale was a vital source of hydration and nutrition for people of all ages.
Modern ale has evolved to contain a higher alcohol concentration, but it retains the unique characteristics that have made it popular throughout history.
Types of ale
Pale ale
Pale ales are golden to amber in colour. They typically balance maltiness and hop bitterness perfectly, resulting in a refreshing and easy drink with floral, fruity notes. Largely due to the different hops available in different climates, American pale ales lean towards citrusy or piney flavours while English pale ales carry hints of caramel and biscuit-like maltiness.
If pale ale is what you're looking for, we recommend Fonthill's Good Morning Captain – our flagship cask beer. Straw-coloured with a hoppy finish and at just under 4% ABV, it's a refreshing and easy-to-drink session beer. In keg, Gun Scaramanger – an extra pale ale – also deserves special mention, a stalwart on the bars, and almost always available due to its popularity.
Brown ale
Richer and darker than their pale counterparts, brown ales range from medium brown to dark chestnut in colour and often feature hints of caramel sweetness, nuttiness, and sometimes even chocolate and coffee. Brown ales are usually less bitter than other beers in the ale category.
Amber ale
Amber ales sit comfortably between pale and brown ales with their reddish-brown hues and balanced taste. If you're looking for an ale that features the malty sweetness of brown ales while retaining some of the herbal and floral, hoppy notes of pale ales, amber ales are an excellent choice.
Best bitter usually sits in the amber category, and for us the best of the Bests is brewed by Long Man – a traditional Sussex bitter that has won many awards.
IPA
Initially brewed in England for export to India in the 19th century, India pale ales (IPA) boast moderate to intense hoppy profiles. Expect floral, citrusy, piney, and resinous hops combined with varying levels of malt. In the last decade, IPA has gone from a relatively niche beer to become perhaps the most popular style.
IPAs dominate most of our guest keg and cask likes at our pubs. From sessionable IPAs like Fonthill's tropical Pedal Steel (4.5%) to stronger IPAs like Gun Zamama (6.5% cask), or Beak Brewery's Parade (6%), to the weird and wonderful like Fonthill Flame On! – a cask beer infused with mango, or Bearer of Bad Tidings, a 5% Black IPA brewed in collaboration with the staff at The Sussex Arms.
Porter
Traditionally brewed with English hops, porters are a type of ale that originated in London in the 1700s and quickly became a favourite amongst porters and other labourers in the city. Porter is a dark beer created using brown malt – its complex flavour contains notes of chocolate, coffee, and roasted malt. These beers often have a creamy and velvety texture that differentiates them from other ale styles.
By the end of the 18th century, the popularity of the porter had made it the first beer to be brewed worldwide, with several variations – including Baltic and American porter – brewed in Ireland, North America, Russia, and Sweden.
What is lager?
Available in pale, amber, and dark varieties, lagers are known for their light, clean, and crisp taste. Made with bottom-fermenting yeast at cold temperatures, lagers are typically served cold and are generally more carbonated than ales, adding to their refreshing mouthfeel.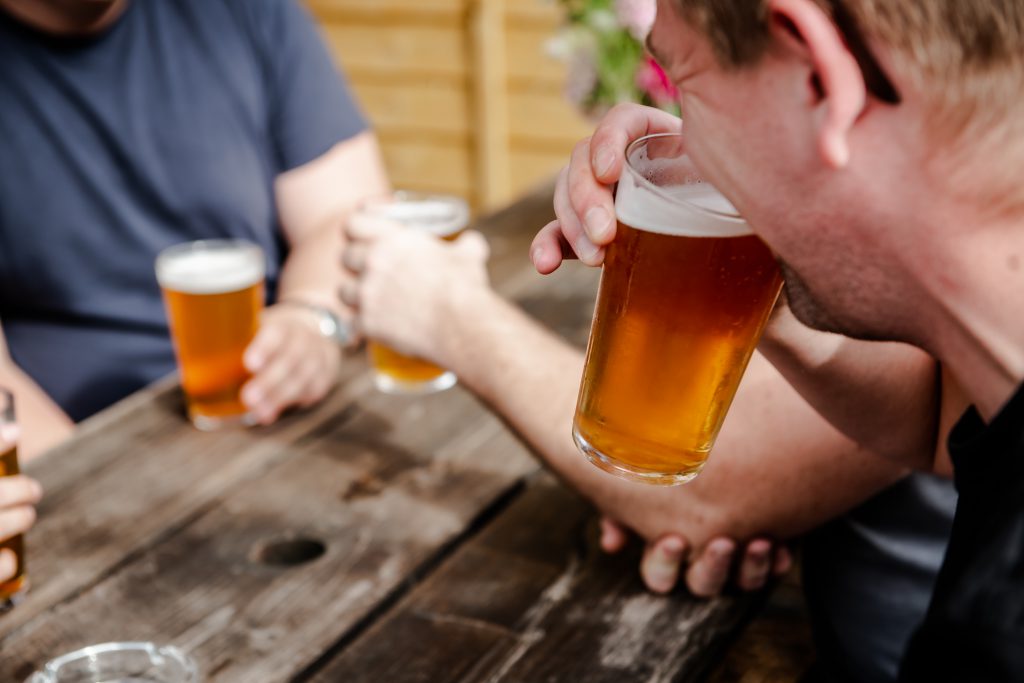 Lagers were traditionally stored for conditioning, or maturation, in the same cool caves where they were fermented. The word "lager" is German for "storeroom" or "warehouse", and the maturation process is still referred to as "lagering".
The introduction of refrigerators to Germany in the late 19th century meant that cool-fermented beer could now be made anywhere, eliminating the need for caves!
Types of lager
Pilsner
Originating from the Czech Republic and commonly referred to as Czech or Bohemian Pilsners, this type of lager is pale in colour – ranging from straw to golden – and has a noticeably hoppy bitterness to its flavour, coupled with a floral aroma.
For us, no one brews beers like the Czechs, and Budvar Pilsner is the best big brand lager in the world. Unlike others in the category, it's still brewed in its birthplace and exported rather than brewed under licence in the UK. Similarly, no corners are cut as it follows a full hundred-day lagering process. Thanks to this, Budvar is The George's number one selling product – as it is at our other free house, The Ragged Trousers.
Helles
These German lagers are famous for their light golden appearance, delicate notes of malt, and light, bready flavours (check out our post on celebrating Oktoberfest beers in the UK to learn more). They tend to be sweeter, less bitter than Pilsners – offering a subtle balance between malts and hops. Helles should be subtle in all flavours, with no one note overpowering another.
Long Man Helles is a lager from the Sussex brewery, brewed in this style. Ever popular amongst our guests – and second only to Budvar in terms of popularity – Long Man Helles is a great example of how British-made lager can be truly great.
If you're looking for something more local, we recently brewed our own Fonthill Helles style lager at a very sessionable 4%.
Bock
Also originating from Germany, Bock is a strong, malty beer featuring rich flavours and a higher alcohol content compared with other lagers. Bock lagers vary from pale gold to dark brown in colour and often have a toasty, nutty flavour combined with hints of caramel, toffee, or chocolate.
Bock lagers were traditionally brewed in winter and enjoyed during special occasions such as Christmas, Easter, and Lent.
American
American lagers are popular worldwide because of their light bodied nature and easy drinkability – often appealing to people who don't usually like beer.
The flavours are more subdued compared to other lagers, with only hints of floral hop and malt coming through. Despite this, American pale lagers retain a clean, crisp, and refreshing profile. Along with a low alcohol content, these highly carbonated drinks tend to appeal to a wide audience, including those who don't like strong hoppy or malty flavours. Budweiser is by far the best-known American pale lager.
What exactly is the difference between ale and lager? The science of brewing
Yeast: bottom-fermenting vs top-fermenting
The strain of yeast used to brew ale differs from the strain used to brew lager. This – the type of yeast used – is the most significant difference between ale and lager.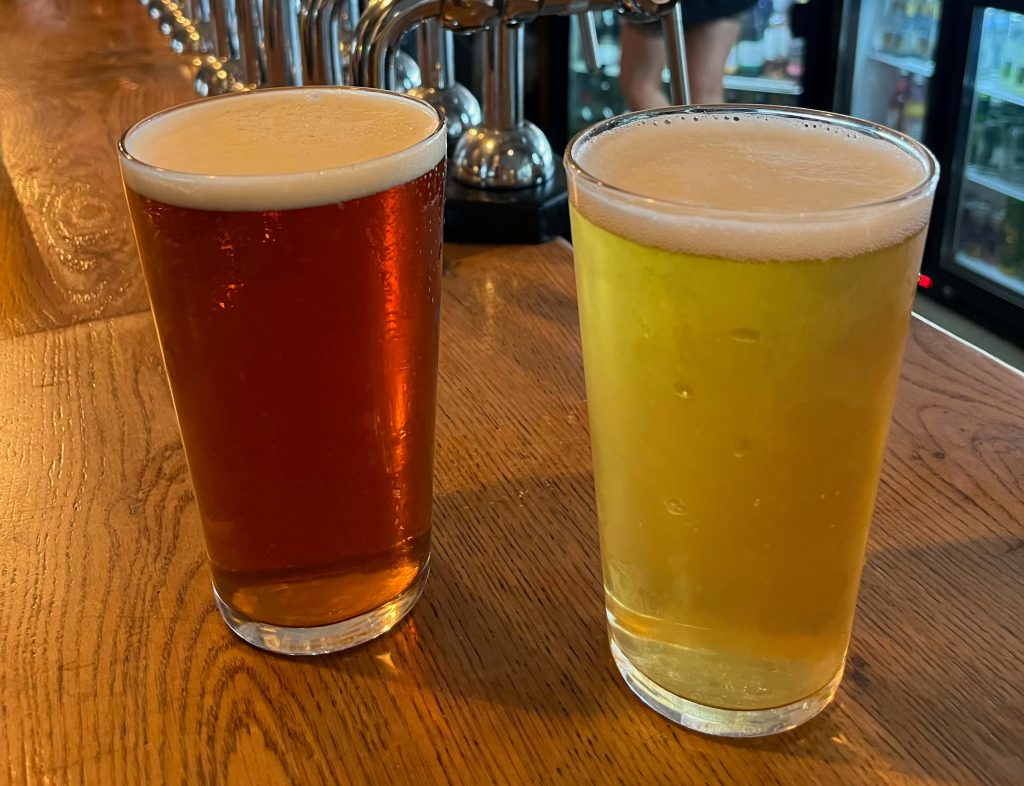 Ale yeast
Saccharomyces cerevisiae – also commonly referred to as "baker's yeast", is the strain of yeast used to ferment ale at warm temperatures. This is the same strain of yeast used to bake bread.
Ale yeast is referred to as top-fermenting because the yeast accumulates and floats at the top of the tank before sinking to the bottom towards the end of fermentation. Kept at higher temperatures, this fermentation technique makes ale in around seven days.
Lager yeast
Saccharomyces pastorianus is used to make lager. This yeast strain can ferment at cold temperatures and metabolise complex sugars.
Lager is bottom-fermented, a slow process that results in the yeast cells not so much collecting at the bottom of the liquid as never rising to the top in the same way that ale yeast does. After fermentation, the beers need a period of cold storage to mature.
Is ale stronger than lager? (Alcohol content)
Ales are typically stronger than lagers, though the strength of beer depends on various factors, and different varieties of ales and lagers can have different alcohol levels.
Generally, ale yeast can survive in higher alcohol environments than the more fragile lager yeast and therefore tends to create stronger beer.
Temperature of fermentation
Temperature plays a significant role in ale and lager fermentation. Ale yeast ferments and thrives at warm temperatures of between 15°C and 24°C – fermentation can sometimes even reach up to 38°C.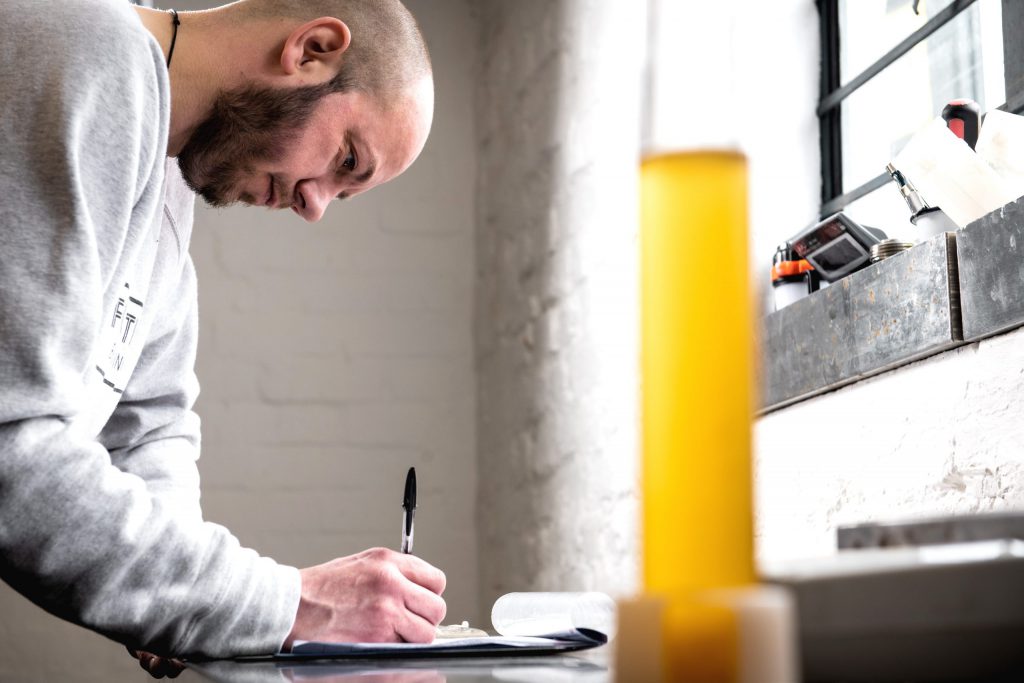 Lager is fermented slowly, at much cooler temperatures, usually between 7°C and 13°C. This slower, less violent fermentation usually results in a much clearer brew that's typically more carbonated than an ale.
Cold storage
While ales can be ready in as little as seven days, lagers take longer to ferment, and they need to be conditioned in cold storage for a further four to ten weeks before they can finally be served. Cold conditioning, which traditionally took place in cool caves, allows more of the yeast, proteins, and hops to settle out of the brew, resulting in even clearer, better-tasting lagers.
Hops content in ales and lagers
Ales usually contain a higher hops content compared to lagers. The slow, cool-fermenting technique used for brewing lagers allows the floral notes of the hops to come through without becoming too bitter.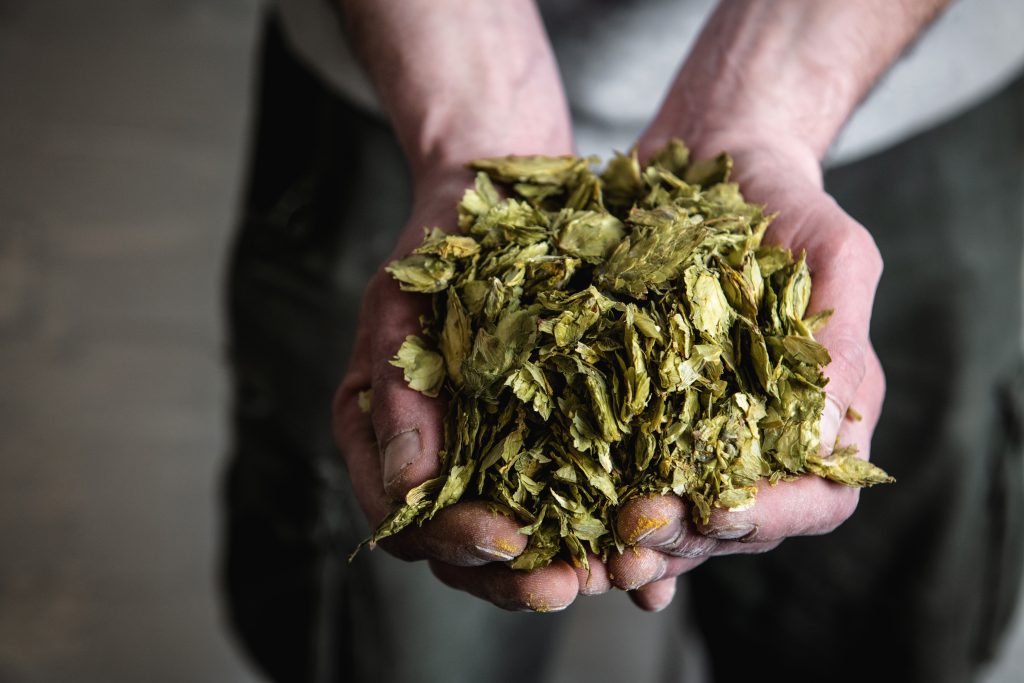 The warmer, more vigorous fermentation in ales can result in a more bitter drink – which can be a flaw or a perfection, depending on your personal taste!
Ale vs Lager: Taste Differences
Lagers are known for their crisp, clean, refreshing flavour and mouthfeel. They have a milder taste compared to ales, and a lower alcohol content, which can make them easier to drink. The slow fermentation process used to make lagers results in a smoother, less fruity profile.
Ales offer a wide range of wonderful, spicy, fruity, malty flavours and aromas that can be bold and robust. Because ale is fermented at higher temperatures, the yeast produces more esters, which can result in fruitier or spicier notes. From malty sweetness to hoppy bitterness, there's a huge variety of ales to discover if you're searching for bolder flavours.
Real ale and kegged beer brewed in Tunbridge Wells
At Fonthill brewery in Tunbridge Wells, Kent, we brew real ale once a week. You can explore our cask and keg here at The George or our sister pubs, The Sussex Arms and The Ragged Trousers. We also stock a variety of craft beer and ales from local breweries, both here and at The Ragged.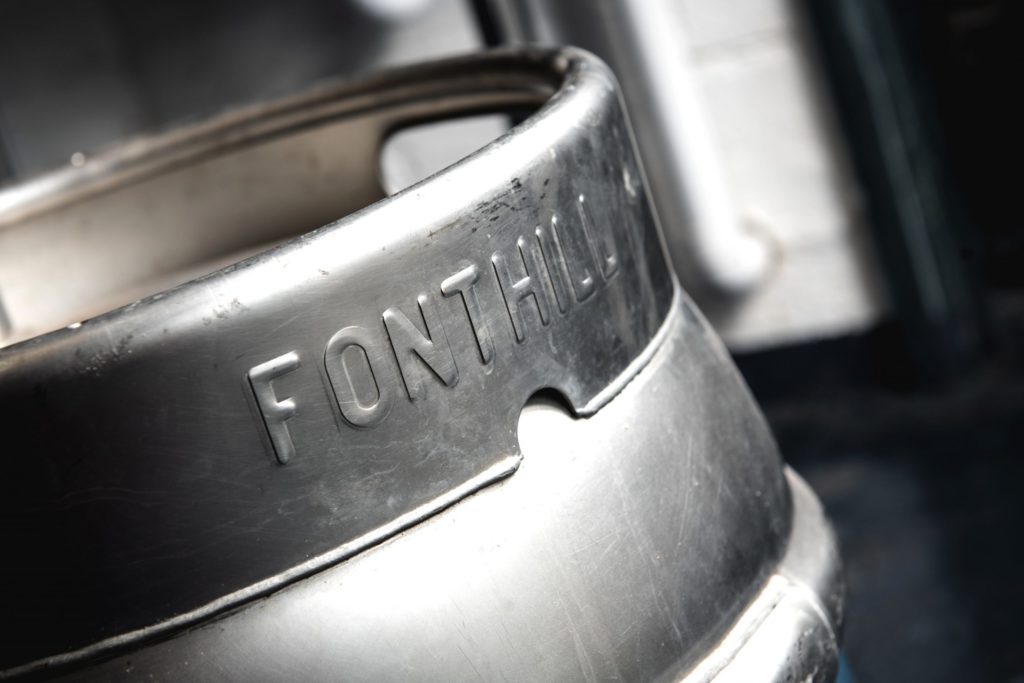 The real difference between ale and lager
The key differences between ale and lager:
Ale is brewed quickly, at warm temperatures, using a strain of top-fermenting yeast
Lager is brewed slowly, at cool temperatures, using a strain of bottom-fermenting yeast
Ale tends to be stronger (in both alcohol content and taste) than lager
Lager tends to be smoother, more carbonated, and clearer than ale
In the end, whether you enjoy lager or ale comes down not only to taste but also to the occasion. A lighter lager is often enjoyable with a summer meal or a barbecue, whereas a warming ale may go well with a hearty dish. We hope our post encourages you to go out and sample something new. If you're still unsure about which one you should try first, drop by the Fonthill taproom and cocktail bar in Tunbridge Wells, and we'll tell you a little more about our brewing process!
Ever wondered how many pints are in a keg? What about the origins of IPA beer? Keep an eye on our blog for regular beer-related articles just like this one!